All new, made in America with American components. Machined from raw castings, assembled and tested in house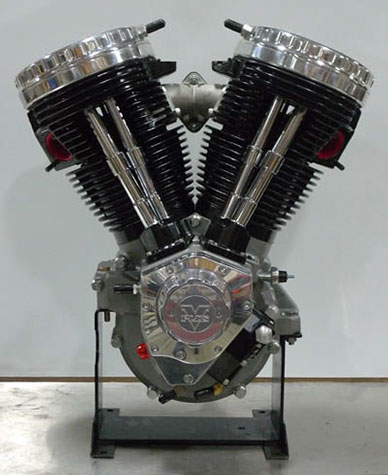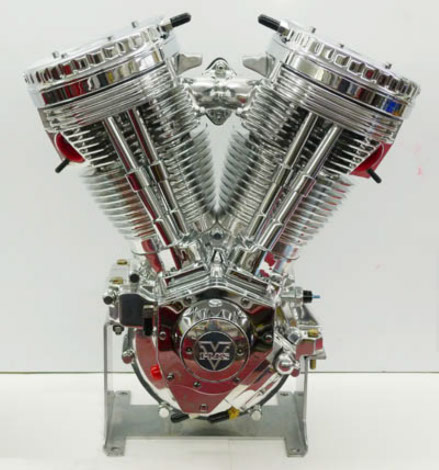 Retro Grey / Wrinkle Black - TBD
The American made visually stunning 45° 100 ci "Bottlecap" V-Plus motor from Crazy Horse Motorcycles can be found in award winning bikes from Dar Holdsworth, Mark Daley and Paul Jr. The V-Plus is a distinctive, powerful, and reliable V-Twin American made motor with an industry leading 2 year warranty.
- 45 degree V twin
- 100 cubic inch
- 85 bhp @ 5,750 RPM
- 95 Ft-Lbs @ 2,300 RPM
- 2 year warranty
- Compatible with conventional Evo ignition systems (Compu Fire, Daytona Twin-tec, etc)
- Fits Evo mounts
- Use Mikuni 42mm or S&S Super E
- OEM Supplier to individuals and dealers
Indian Moto Parts thanks you for your patience as we continue to expand our support of the Gilroy Indians in our Auburn Township location.
We are beginning work on rebuilding this motor program, updates to be posted as soon as product is available.
Feel free to contact us with any qusetions.
Crazy Horse Motorcycles
Phone: 440-287-5493
10611 Washington St / Suite C
Auburn Township, OH, 44023
parts@indianmotoparts.com